This is the list of the most viewed users since last profile hits reset (We reset it once in a month).
Each time a person watch a profile from home page or from insde our lobbies...it increases the profile hit counter.
We update this list once per hour to reflect last hits counters.
HellCat


Hits: 1434

AngelicLike


Hits: 1348

SassyNSweet2


Hits: 1327

SassiAndSweet


Hits: 1299

CardShark11


Hits: 1274

Unforgettableme


Hits: 1195

_HD_


Hits: 875

pandsc


Hits: 819

NightWhispers


Hits: 761

Jessica5


Hits: 758

Katz2


Hits: 751

Tinkybell


Hits: 748

SirBoss


Hits: 711

JAZZZYY


Hits: 701

_Perry_


Hits: 429

FB_EVE_255


Hits: 402

Bodacious_2


Hits: 395

SANDYLAND


Hits: 395

Extralion


Hits: 323

Luv777


Hits: 292

Hollie


Hits: 279

DALLAS


Hits: 276

_Jynx


Hits: 274

SummerView2


Hits: 264

hyperyo


Hits: 251

Intexk


Hits: 245

Grace19


Hits: 240

Babydoll55


Hits: 238

allisgood22


Hits: 229

Almost_an_Angel


Hits: 214

euchreu2


Hits: 212

SetforLife65


Hits: 204

Cndndeelite


Hits: 200

LITTLEDARLIN333


Hits: 191

Jilly


Hits: 189

_Margaret_


Hits: 186

crackerdude


Hits: 176

Drinking_N_Dreaming


Hits: 176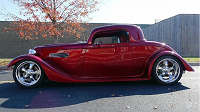 _DOC


Hits: 174

spartangirl


Hits: 172

LadyKK


Hits: 170

brat6961


Hits: 169

cubed_h2o


Hits: 167

Kristy_1


Hits: 162

JYNX


Hits: 162

MerSaDDie


Hits: 161

AnnaMarie7


Hits: 159

_Lil_Darlin


Hits: 156

Sandy63


Hits: 156

prttyktz


Hits: 154