please pray for my grandpa his nic in here charlie brown
Please keep my grandpa Bob Brown in your prayers. He is back up at OSU. He went back up About 2am Friday morning. He keeps getting out of breath but his oxygen levels and blood pressure levels are good. Think it might be anxiety. Saturday he was having short of breath and sweating really bad. He told us the Drs told him yesterday that his heart is not getting any better. He had his aorta valve replaced and a pace maker put in last week. He has ammonia and an infection in his urine. He is on antibiotics for the infections and heart meds in his iv. Just hope he gets to feeling better!! I can't stand to see him like this. Thank you all so much for the prayer!! thanks you all of you !!!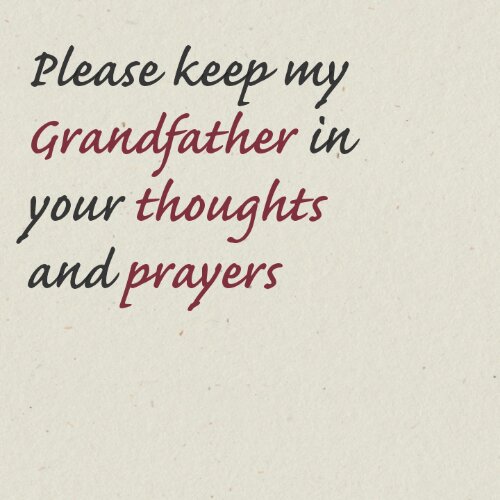 Tifinni McCue---this my granddad I went to go see him today. He is suppose to come home on Friday thanks you god!